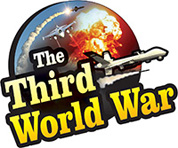 Rio De Janeiro: Expressing concern over the participation of two Russian bombers in the military drill held in Venezuela, new Brazilian President Jair Bolsonaro indicated the possibility of hosting a new US military base in Brazil. Speaking about the consideration of a new base during an interview given to Brazilian media, President Jair Bolsonaro claimed Trump to be the most powerful man in the world.
Bolsonaro, dubbed as 'Tropical Trump' has recently assumed Brazil's presidential office. Just after 48 hours, he initiated steps to enhance co-operation with the United States and Israel, was clear during his interview. Jair Bolsonaro, who has served as an Army Captain, vowed that Brazil's military would play the more aggressive and active role in near future.
"Depending on what happens in the world, who knows if we would not need to discuss hosting a US military base in the future," the Brazilian leader asserted about the US base. Latin America has more than 40 US bases including bases range from Colombia, Peru and Porto Rico. US Marine Corps base located in Sao Paulo in Brazil has been activated since 2008.
It is said that the statement made by Brazilian President Jair Bolsonaro regarding the new US base is based on the grounds of the ongoing events in Venezuela. Venezuela is on the brink of anarchy due to the policies of Nicolas Maduro which has brought a wave of discontent across Latin American nations. However, it is only on the strength of support from countries like Cuba and Nicaragua as well as from China and Russia that the Maduro regime is holding ground.
Brazil's President has primarily mirrored the consistent stance adopted by US President Donald Trump of taking action against Venezuela. The news that US Secretary of State Mike Pompeo in his recent Brazil tour agreeing to the same had come to the fore. The United States could help its allies in Latin America if they act against Venezuela. Under such circumstances, the role played by a country like Brazil would be decisive and the stance taken by new President Jair Bolsonaro, of building a US base, against this background, attracts attention.