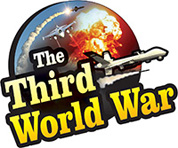 New York:Alice Wells, US Acting Assistant Secretary for South and Central Asia criticized Khan for not highlighting the "horrific conditions" that continue to exist for the lakhs of Uyghurs Muslim community in China's province.She peculiarly asked why Pakistan is not talking about the atrocities and difficulties of the Muslim community in China. The question was asked by Wells in the United Nations General Assembly (UNGA) and has put Pakistan into more trouble which was already reeling under the lens.
From past few days, in the ongoing United Nations General Assembly, Pakistan was continuously trying to raise the Kashmir issue. The international community clearly ignored Pakistan's efforts for which Pakistan's Imran Khan had to face a lot of defamation.Pakistan's media and opposition party have condemned the complete failure of Prime Minister Khan along with the delegation visiting UNGA and with Wales' statements indicate that the criticism could be even more intense.
In the recently conducted UNGA, Alice Wells – US Acting Assistant Secretary for South and Central Asia raised the topic of Uyghurs Muslim community torture and their conditions in China. This time, she ripped Pakistan on talking only about the Kashmir issue but clearly ignoring and not speaking a word about the conditions of lakhs of Uyghurs Muslim community within China province. Wells later in her statement said, we expect Pakistan to speak with the same intensity about the conditions and atrocities of Uyghurs Muslim community as much as about the Kashmir issue.
As per one of the reports published in August last year, the Communist Party of China detained their citizens around 11 lakh Uyghurs Muslim. United Nations showcased this report, post which Uyghurs Muslim's topic once again got highlighted. This report revealed that under the name of 'Education Training Center' China build cantonments and detained not just lakhs of Uyghur Muslims but other Islamist citizens.
Accordingly, at the UN Human Rights Commission meeting, 22 countries heavily criticized China and demanded to stop the atrocities on Uyghur Muslims immediately.
But Pakistan did not utter a word against China in this regard. Pakistan leaders fear that theyare at the risk of losing all the investments from China if the later gets offended by Pakistan raising the voice against them.Hence Prime Minister Imran Khan has time and again denied about knowing anything and have been avoiding talking on this topic. Few Pakistani analysts observes Pakistan's duality& inefficiency in handling this situation is getting acknowledged in front of the entire world. Alice Wells seems to have specifically pinned Pakistan's Prime Minister finger on this hypocritic behaviour on such world forum.