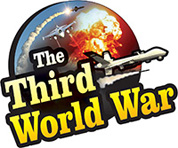 Kabul/Washington: Eleven Afghan policemen were killed in an attack by Taliban terrorists in the Baghlan Province in northern Afghanistan. The Afghan agencies informed that an insider helped the Taliban to execute this attack on the police station. The Afghan agencies have suffered huge losses because of these insiders over the last few years.
A police station at Pul-e-Khumri in the Baghlan province of Afghanistan came under attack on Monday in the evening. While the policemen were retaliating against the attack, an Insider, who was posing as an Afghan police officer, betrayed them by opening the main doors to facilitate easy access to the Taliban terrorists.
Following this, the Taliban terrorists launched fierce attacks on the police station. Eleven policemen were killed and six were injured in the attack. An officer in the Afghan police department gave this information on the condition of anonymity. Taliban spokesman Zabiullah Mujahid accepted the responsibility of the attack. He claimed that the figures provided by the Afghan authorities are false and 17 soldiers were killed in the attack.
These Taliban-insider attacks on the Afghan and US forces are on the rise since the last few days. These insiders are entering the Afghan security agencies and then creating an opportunity for the Taliban to target the Afghan, US and NATO forces. These insiders were responsible for killing two US soldiers and one Afghan soldier in the Kandahar province in July last year. Therefore, the Afghan military faces the additional challenge of these insiders who assist the Taliban.