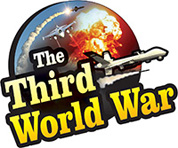 Kabul: Afghan security agency arrested 700 people during an action taken near the Pakistan border. This includes more than 450 IS terrorists and their family members, informed the Afghan agency. The Afghanistan government informed that these also included terrorists from Pakistan and Central Asia. This becomes the biggest action taken by the Afghan agencies against the IS.
National Directorate of Security (NDS), the Afghan intelligence agency had received a confirmed intel that there is a large base of IS, near the Pakistan border. The Afghan agencies had cordoned off this area in the east, since the last six months, based on the intel. Since police cornered terrorists, some of them surrendered. But the Afghan military arrested the remaining terrorists, in action taken in the last 24 hours.
As per the information given by NDS, 700 people were arrested till Sunday morning. There are 75 women and 159 children among them. Whereas more than 450 are IS terrorists. These terrorists are of all ages ranging from children to old people. There are 277 foreign terrorists from Pakistan, Jordan and Central Asia. All these have been lodged in the NDS custody and identification parade is being conducted. The Afghan government will soon take a major decision regarding these terrorists.
Reports of Taliban and Taliban affiliated groups having bases near the Pakistan border, have already been published. A few months ago, the Afghanistan military had arrested members of Taliban, Taliban affiliates and the Haqqani network, in an action taken, in Paktia.
The Afghan government had blamed that the terrorists infiltrating from Pakistan are a threat to the security and stability of the country. The Afghan government and the intelligence agencies accused Pakistan of not taking any action against the terrorists infiltrating into Afghanistan from Pakistan whereas, Pakistan had expressed a desire to participate in the talks with Taliban, dismissing this Afghan accusation.
Meanwhile, US special envoy Zalmay Khalilzad visited Pakistan in the last week. Khalilzad said that he was optimistic regarding the talks with Taliban. Khalilzad expressed a possibility that the talks between the United States and Taliban, which have been suspended currently, will restart soon.