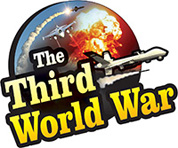 Washington: The back-to-back unfortunate incidents of the mass shooting in the United States have claimed 30 lives in the last 24 hours. Twenty people were killed and 26 injured in the indiscriminate firing by youth in Walmart at El Paso, in the State of Texas whereas, ten people were killed in the shooting incident at Dayton in Ohio, including the attacker. President Trump has taken note of both the incidents and reacted that the violence cannot be justified giving any reason.
21 year old, Patrick Crusius entered the Walmart store at El Paso, in Texas wielding an AK-47 rifle and started firing indiscriminately. As per sources, Crusius continued firing for the next twenty minutes. Twenty people were killed in the firing, and 26 people were seriously injured. There were three Mexican citizens in the dead. Crusius is a resident of the Allen city in the state of Texas.
It has been revealed that the reason behind the indiscriminate firing by Crucius is hatred for the influx of migrants and Hispanic groups, which was mentioned in a post published by him on social media. Therefore, the US agencies informed that this incident would be investigated as a Hate Crime. In his reaction, President Donald Trump said the incident was not only tragic, but it was also a cowardice act.
Within a few hours of the Texas incident, the random firing was reported from Dayton in Ohio. In this incident, the unknown attacker opened indiscriminate firing at around 1.30 am. The police on patrolling duty in the area started an immediate action to stop the attacker. The attacker was reportedly killed in the police action.
Ten people were killed and 16 seriously injured in the Dayton incident. The name of the attacker in the Dayton incident has not been disclosed. The United States has been rocked by these two incidents, and the issue of Gun Violence has once again come to the forefront.
Gun Violence in US
281 people in the US in more than 250 such attacks until August 4. More than 1000 injured.

12 people were killed in the firing at a government office in the state of Virginia by Diven Kradock on 31st May 2019

Five colleagues of Garry Martin were killed, when he opened fire in the factory on 15th February 2019