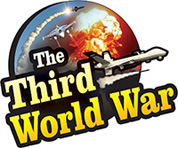 Washington: US President Donald Trump made a sensational statement saying that 'Iraq did not perpetrate the 9/11 attacks on the United States. I know who was behind the attack and maybe, you also know them.' The US President pointed out the discrepancy that although Iraq did not carry out the attack, the United States squandered a humungous amount of money, to the tune of $8 trillion, taking the decision to attack Iraq. Although he did not make a direct mention, the statements indicated that President Trump was targeting Former President George Bush, who had ordered the Iraq war.
'The iconic Twin Towers in the New York city were razed in the terrorist attack on the United States in 2011. They are considered as one of the worst terror attacks in history, which took 2,977 lives. However, Iraq was not the perpetrator of the attack and the masterminds were different. Despite that, the wrong decision to attack Iraq was taken', President Trump blamed. 'The question of money is raised when the roads, schools and other projects are to be built in the United States. People begin fighting with each other for the provisions. Considering the scenario, $8 trillion was squandered on a war based on a wrong decision', President Trump highlighted.
President Trump was asked, 'Why do you praise a monster like Kim Jong-un, the dictator of North Korea?' While answering the question, Trump referred to the 9/11 and the following attack on Iraq. 'After 9/11, the United States attacked Afghanistan. A little later, the US invaded Iraq', once again he referred to the same terror attack. He added that 'Thousands of Iraqis and more than 4,000 US and 179 British soldiers were killed in the war. In spite of doing all that, a terrorist like Abu Bakar al-Baghdadi and a terrorist organisation such as the ISIS have emerged'. Pointing to the facts, President Trump said that the United States had not achieve anything through the wars.
President Trump underscored that the negative predictions regarding his attitude had been proved wrong. He said, 'Everyone thought that I would start a new war after becoming the President. Nevertheless, I have given the best performance on the front'. Meanwhile, even in the past, President Trump has made controversial statements regarding the Afghanistan and Iraq wars. He stated that when Bill Clinton was the President, he was presented the opportunity to kill Osama Bin Laden, but he did not take it, and therefore, 9/11 happened. Previously, Trump had criticised George Bush saying that during his Presidency, he had also ignored the CIA Advice and wasted the opportunity to finish Laden.