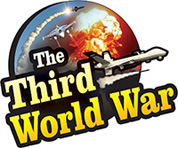 Washington: Following the Russian announcement to supply advanced S-300 air defence system to Syria, the United States has also increased the movements of its missile systems in the Middle East. The United States has removed the Patriot advanced missile defence systems deployed in three countries. A leading US daily informed that these systems will be reinstalled in these countries after augmenting their striking power. These actions by the United States are aimed at countering the threat from China as well as Russia, claimed the US daily.
The United States has put four Patriot systems in Jordan, Kuwait and Bahrain in the offline mode. The stress on the air defence systems in these countries has increased because of the withdrawal of these systems from service. But the Patriot systems are operational in the other Middle East countries. The daily has published that the officials connected to the US defence department have informed that this operation was undertaken under instructions of the Secretary of Defence, James Mattis.
It is claimed that the Patriot MIM – 104 systems can be an equivalent counter for the Russian S-300 and S-400 air defence systems. But MIM-104 is said to be a defence-oriented system, whereas, Pack-3 can be used for aggressive purposes. It was therefore decided that the current system should be removed and replaced by Pack-3, the advanced version of the Patriot system, said the US daily. Pack-3 is equipped with long range missiles and is claimed to be capable of retaliation against the fighter jets and the missiles of the enemy.
The United States had deployed the Patriot systems in the Middle East under the pretext of the threat from the Iranian missiles to the security of the Middle East countries. The US MIM-104 system is deployed in Saudi Arabia, United Arab Emirates, Jordan, Kuwait and Bahrain in the Middle East . Out of these, Saudi had used the system to neutralise the missile attacks from the Houthi rebels in Yemen. But the United States' decision of recalling the existing systems and deploying newer advanced system indicates differently.
As per the US daily, these movements have started after the Russian decision to supply S-300 air defence system to Syria. Russia has already despatched the advanced S-300 air defence system to Syria. The United States and Israel had criticised this Russian decision.
Meanwhile, Russia and Turkey have signed an agreement for supply of the advanced missile defence system 'S-400'. Turkey is also conducting discussions with China for purchase of air defence systems. Against this background, the United States' movement of the Patriot systems is being viewed seriously.