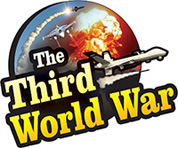 Washington: The United States has made the preparations to supply missile defence system worth $15 billion. A few leaders and media from the United States are demanding that the United States should not provide any cooperation to the Saudi royal family that has manoeuvred the killing of journalist Khashoggi. But US Secretary of State Mike Pompeo pointed out that in the absence of concrete proofs, it will not be affordable for the United States to withdraw from cooperation with Saudi.
The Trump administration announced supply of the advanced Thad missile defence system to Saudi Arabia saying that Saudi is an important Arab ally of the United States in the Gulf. President Trump and Crown Prince Mohammed Bin Salman had the final discussions regarding the transaction over the telephone. The US Senate had objected to the defence cooperation with Saudi.
The US Senate had suggested that the United States should not extend any cooperation to Saudi, for the violation of human rights in the Khashoggi killing and should withdraw the support given for the Yemen conflict. But Secretary of State Pompeo and Secretary of Defence James Mattis countered the allegations made against Saudi while talking in front of the Senate.
Secretary of Defence Mattis made some stinging criticism 'There is no solid proof that Crown Prince, Mohammed Bin Salman was behind the Khashoggi killing. Therefore, there is no point shooting in the dark.' Mattis also informed the Senate that he had read the report submitted by the US intelligence agency and have even heard its recordings.
Secretary of State Pompeo, in his article published in a newspaper, alleged that the people making noise over Khashoggi killing have a hidden agenda. Pompeo asked 'People attacking the policies of President Trump regarding Saudi and the people justifying the former President Barack Obama's decision of cooperation with Iran are same. Is this a coincidence?'
Pompeo reminded 'This very Iranian government killed thousands of people all over the world including US citizens and even the Iranian people are suffering atrocities at the hands of their government.' Pompeo showered heavy criticism on the Obama administration asking, 'Where were these patrons of human rights when the Obama administration was providing huge funding to the leaders of the country that is the biggest supporter of terrorism in the world?'
Pompeo warned, 'At the same time, the United States has already clarified its position regarding the 21 suspects from Saudi in the Khashoggi case. But it will be detrimental to US interests to withdraw from the cooperation with Saudi without any proofs.'
Pompeo also reminded that the Saudi cooperation is extremely valuable in the campaign against Iran and IS.