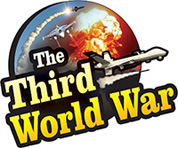 Washington: "Highest priority has been attached to the Chinese challenges, in the defence policies of President Donald Trump. The United States is keenly following every Chinese movement. The medium-range cruise missile test, conducted by the United States four days ago, was a warning for China," warned US Secretary of Defence Mark Esper.
While speaking to a leading news channel in the United States, Defence Secretary Esper highlighted the challenges faced by the United States. Defence Secretary Esper said that it is necessary to keep a keen eye on the Chinese activities, for the security of the US interests worldwide.
"China is the number one priority, even in the US national security policies. China is the strongest competitor for the United States and is challenging the United States on political, economic and military fronts. The Chinese challenge in the Indo-Pacific sector is the biggest concern. China is increasing its military and political strength to expel the United States from this sector," pointed the Defence Secretary.
"They studied us in the years since the Gulf War. They've studied us and learned about how we employ weapons, our doctrine which could prove to be a threat for the United States," further warned Esper. Esper said that China had committed theft of intellectual property, from the United States, to increase its military strength tremendously.
He reiterated, "The Afghanistan conflict continuing for over the last 18 years was of low intensity. However, future conflicts with Russia and China will be of much higher intensity." Esper further added that the United States needs to take a big lead in the fields of 'Artificial Intelligence' based Hypersonic, Robotics and Directed Energy and the United States will have even to amend its war strategies.
Meanwhile, China and Russia have indicated that they will appeal in the UN Security Council, against the missile tests conducted by the United States.