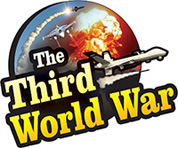 London: Two months ago, Iran mounted dreadful rocket and drone attacks on Saudi Arabian oil projects under instructions from Iranian supremo Ayatollah Khamenei. However, Saudi oil projects were not the first on the Iranian hitlist. At first, Iran considered targeting the US military bases in Saudi Arabia. Officials connected with the Iran government and military revealed that the target was changed at the last minute. The information was passed while speaking to an international news agency.
Last year, the United States withdrew from the Iran Nuclear Deal. Following this, the United States imposed harsh sanctions against Iran. Iran decided to retaliate against the United States, as the Iranian economy started feeling the heat of the sanctions. Against this background, a meeting of Iranian supremo Ayatollah Khamenei along with extremist leaders and senior military officials was organised. Officials connected with the meeting informed the international news agency that General Qassem Soleimani, the chief of Iranian Revolutionary Guards had conducted the meeting.
It was unanimously decided in the meeting, that highly significant US locations in Saudi Arabia should be targeted. These included the US military bases along with the embassy. All the information regarding the US military bases was collected, and the timing of the attack also was finalised. However, the concerned officials informed that Khamenei changed the decision of attacking US locations, at the last minute. Also, he explicitly instructed not to target US locations and civilians in the attack on Saudi.
Khamenei had realised that Iran would have to face long term effects if any US citizens were killed during the attacks on Saudi or any other Arab country. Khamenei opposed the attack on the US locations, as it would result in facing the wrath of Arab and European countries, along with the United States. Therefore, Iran launched attacks on two main oil facilities in Abqaiq and Khurais, in Saudi Arabia.
These attacks severely jolted the Saudi oil exports. But Saudi had accused Iran of being responsible for the attacks. Saudi had also demanded action from the international community accusing that the Iranian attacks are a threat to the oil movement in the Persian Gulf. After this incident, the United States deployed an aircraft carrier, air defence system and additional soldiers in the region wherein the US officials have been indicating a rise in deployment in the coming times.
Meanwhile, as per the western analysts, there is no possibility of a direct war between the United States and Iran in the Persian Gulf. However, the US analysts claim that Iran may attack Israel, the closest US ally in the region.