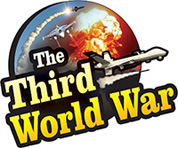 Geneva: The United States has boycotted the United Nations' 'Conference on Disarmament' for weapons control. US Special envoy Robert Wood, walked out of the conference to protest against Venezuela assuming the presidency. Some of the Latin American countries decided to abstain from the meeting.
As per the rotation policy of the United Nations, this month Venezuela assumed the presidency of the Conference on Disarmament. Venezuela's Ambassador Jorge Valero accepted to preside over the conference, on Tuesday. However, the US Special envoy Robert Wood claimed that the presidency of Conference on Disarmament, being handed over to Venezuela, to be inappropriate, as the Maduro regime in Venezuela is illegal.
"Clearly, when you have regimes like the Assad regime and the Maduro regime presiding over this body, there is something fundamentally wrong with how we are conducting our business. And we need to examine that," Wood retorted.
Therefore, it is claimed that this walkout by the US Special envoy Robert Wood from the conference, in Geneva is an opposition to the Maduro government and support for opposition leader Juan Guaido. Further, Latin American countries Argentina, Brazil and Chile supported the US stand by abstaining from the meeting.
Nevertheless, Russia and Syria criticised the US decision. They alleged that the United States was trying to give a political dimension to the disarmament conference. Venezuelan Ambassador too expressed displeasure over the US decision. The United States has declared that the Maduro regime in Venezuela to be illegitimate. The United States and opposition leader Juan Guaido have accused Maduro of malpractices, to win the elections last year.
The United States, European and Latin American countries have been standing behind Guaido, at the international level, whereas the United States had warned of a military action to overthrow the Maduro government.