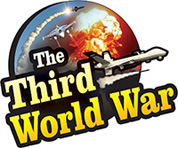 Tokyo: The Chinese Foreign Minister, Wang Yi, criticised that the United States is the biggest source of instability at the international level. At the same time, he also criticised that some of the US leaders have been smearing China all over the world. This salvo of criticism fired by the Chinese Foreign Minister against the United States from an important international platform such as G20, at a time when there are indications of both countries being close to signing a trade agreement becomes significant.
In the last few days, both US President Donald Trump and Chinese President Xi Jinping had made positive statements regarding the trade agreement between the United States and China. There are indications that against the background of these positive developments, President Trump had refused to sign the bill passed by the Congress, for punishing the Chinese officials responsible for action against the protestors in Hong Kong. Some officials, close to President Trump, have indicated that the preparations for the trade agreement of being almost complete.
Against this background, the use of an international platform for anti-US policies is surprising. "For many years now, the United States has been taking unilateral decisions and implementing policies for trade protectionism. The international trading systems have been severely jolted because of these US policies. The United States is the biggest source of the instability at the international level," criticised Chinese Foreign Minister Wang Yi.
While lashing out at trade policies, the Chinese Foreign Minister targeted the United States over its stand regarding Hong Kong and some other issues too. Further, Foreign Minister Yi accused the US leaders of defaming China around the world. The Foreign Minister also claimed that the defamation is being done without any evidence and facts. Chinese Foreign Minister expressed severe displeasure that the United States was interfering in the internal Chinese matter like Hong Kong and passing laws against it.
Foreign Minister Yi also claimed Chinese development and its progress is a trend in world history and no force can stop it. Moreover, Chinese foreign minister warned that the United States could no more use crooked tactics and ploy against China and from now on, cooperation on the same level, is the way to go forward.
The criticism done by the Chinese Foreign Minister is believed to be in retaliation of the aggressive criticism showered by US Secretary of State, Mike Pompeo on China. Pompeo targeted the Chinese government and appealed that organisations like NATO also need to take a stand against China. Earlier to this, Pompeo had announced that he would be travelling to different parts of the world, to create awareness against the policies of the ruling Chinese communist government.