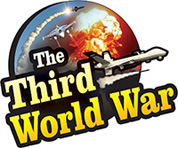 Washington: Four of US B-52 bombers have reached the Middle East to counter the perceived Iranian threat to the US interests in the region. The US CENTCOM, in the Middle East, released the information and photographs of these bombers. However, the European military analysts claimed that following this bomber deployment, the United States may even deploy the Patriot Missile defence system in the Middle East.
Hundreds of Iranian patrol boats operating in the Strait of Hormuz are equipped with missiles. The interim US Secretary of Defence, Patrick Shanahan said that based on the inputs received from the US intelligence agencies, Iran might attack the US interests in the Middle East, using these patrol boats. The United States had announced the deployment of USS Abraham Lincoln and its fleet of destroyers along with bombers in the Middle East, to retaliate against the possible Iranian attack and safety of the US interests in the region. However, it was not disclosed as to which and how many bombers the US would deploy.
On Thursday, the US CENTCOM released photographs and videos of four B-52 bombers which arrived in the Middle East. Two days ago, the CENTCOM informed that these bombers which came from the US state of Louisiana would be stationed at the US airbase in Qatar. A leading US news channel claimed that these nuclear-capable bombers are a stern warning for Iran wherein the Iranian movements in the Middle East will be on the radar of these bombers.