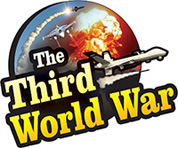 Washington: Russia and China have developed stealth fighter jets that can escape detection by the most advanced radar systems. US Study groups have claimed that these countries can target the US bases in Europe and East Asia. It has been exposed that given this, the United States has started development of super advanced Stealth drones to target these super advanced stealth fighter jets of Russia and China.
Thomas Mclaughlin, the director of Aeronautics Research Centre, said that the US air force academy had initiated manufacture of 24 feet wide and 40 feet long drones. These drones shaped like the bombers in the US Airforce will be equipped with the turbojet engines installed in the T-38 Talon jets. Mclaughlin claimed that these drones would not be detectable by any of the super advanced radar systems of any country. Mclaughlin also said that these drones would be tested for the first time in the next year.
The US air force has also signed agreements for manufacturing stealth drones with private companies Kratos and 5-D System. As per the information received, these unmanned drones will be used for destroying the stealth fighter jets and the surface to air missiles of the enemy. These drones will be tested in the next year. This is the reason the United States is seen to be focussing on the manufacture of three stealth drones as of today. The US air force is in urgent need of these drones. Therefore, the US air force officials informed that the US air force might select any one or all the drones.
The Russian and Chinese military announced successful testing of super advanced Stealth Fighter jets in the last few months. These countries have claimed that these stealth fighter jets will be inducted in the air force of the respective countries by the next year end. The US Senate and study groups had expressed concerns over the defence preparedness of Russia and China. The Senate and the study groups had appealed to the Trump administration to take rapid steps against the defence preparedness of China and Russia.