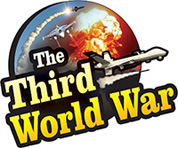 Washington/Ramallah: 'The United Nation's list of Palestinian beneficiaries is unnecessarily and consistently increasing and this cannot be sustained for long. This program has always been in trouble. The US administration has reassessed the program and henceforth the United States will not be able to support this program financially,' Heather Nauert, the spokesperson of the US Department of State, announced complete withdrawal of aid to the 'United Nations Relief and Works Agency for Palestinian Refugees' (UNRWA).
Severe reactions have been received from the UNRWA and the Palestine government, regarding the United States' announcement. UNRWA Spokesman, Chris Gunness has refuted all the allegations made by the United States, whereas, Palestine President, Mahmood Abbas has criticised that the concerned decision is a direct attack on the Palestinian people. It is evident from the punishment meted out, that the position of the United States about the sector is not going to change, warned Nabil Abu Rudeineh, the spokesman of Abbas.
UNRWA, established in 1949, provides aid and services to around 5 million Palestinians in the West Bank and the Gaza Strip as well as in Jordan, Syria and Lebanon. US President Donald Trump had complained that despite the United States is the largest financial sponsor of this organisation, the organisation is not paying attention to the demands of the United States. At the same time, President Trump had also warned that those opposing the United States' decision to declare Jerusalem as the Israeli capital, will have to face the consequences.
In the month of January, the United States had reduced the funding to this program that helps Palestinian refugees. The United States had declared that $65 million out of the funding of USD 125 million to the UNRWA had been suspended. Following this, last week the United States reduced funding to Palestine by USD 200 million. There was a severe criticism of this decision from Palestine, saying that this was nothing but sheer blackmail.