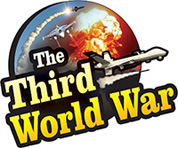 London: To control the repeated terrorist attacks in the UK, the British intelligence agencies and the Police will be awarded special rights. As per the proposal prepared by the British government, instructions to keep a tight vigil on the community that could pose the highest threat of terrorism and extremism have been dispensed. 40 people lost their lives in the four terror attacks that took place in Britain last year.
A report – 'National Security Capability Review', is being prepared by the British Internal Security department. The counter terrorism policies are being restructured in this report through a 120-page proposal with recommendations to award special rights to the intelligence services and the police.
The intelligence agencies and the police have been appealed to, in order to keep a special focus on a particular community which poses the highest threat of terrorism and extremism. The report provides for special rights to the police and intelligence agencies to keep a close watch on the concerned community and the suspects within it, before receiving information of a terror attack.
So as to prevent terror attacks, the 'Whole of Government' approach has been proposed for implementation wherein there will be a stress on assessing the possible contribution of each department and government agency in countering terrorism. The term of punishment for suspected terrorists has been proposed to be increased. Also, the terrorists being released from jails are to be watched closely, warns the report.
A harsh policy will be adopted for the people being watched for suspected extremism and no negligence will be acceptable in the matter, warns the report. According to the intelligence agencies and police, there are 23,000 people in the country under the scanner. However, proper information of only about 3000 of them is available and it is observed that the others have been ignored.
Only last month, the intelligence agencies had warned that the terrorists and extremists being released from the European prisons could pose a threat to its security. Hundreds of extremists and terrorists will be released from European prisons in the near future and they could be responsible for fresh terror attacks in Europe, also warned the intelligence officials. There are roughly 200 terrorists in the British jails and many of them are due to complete their term of punishment as also to be released very soon.
Earlier, 'Europol', the intelligence agency of European Union, had also drawn attention to the perceived terrorism threat for Europe, including Britain.