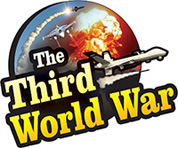 Berlin: The activities of the Muslim Brotherhood, an extremist organisation active in the Gulf, have increased in Germany. While there is already a perceived threat from the terrorist activities of the IS and other immigrant groups, senior German officials have expressed concern that there is a greater threat from Muslim Brotherhood. Many of the Mosques in Germany are connected to a Turkish government institution. But it has been exposed that this Turkish institution is closely linked to Muslim Brotherhood. The German agencies are preparing to investigate these links.
Last week, an international conference, 'Meeting of the European Muslims' was organised in the city of Cologne in Germany. This conference was organised by the Turkish-Islamic Union for Religious Affairs, an agency of the Turkish government. It has been revealed that two members of the extremist organisation Muslim Brotherhood were present in the conference. Strong reactions have been received from the political circles and the demand for inquiry against the Turkish agency and Muslim Brotherhood is gaining ground.
The Bavarian Internal Security minister Joachim Herrmann has confirmed the report. Internal Security minister Joachim Herrmann said 'Muslim Brotherhood members had been invited for the Cologne conference. This is a matter of grave concern. The position of the Muslim Brotherhood is not consistent with the German constitution. Therefore, it is necessary to follow the matter closely and needs to be investigated.' He also indicated 'The German intelligence will be keeping a watch on the activities of the Turkish agency inviting Muslim Brotherhood.'
The Focus, a German monthly claimed that the Islamic Community of Germany is linked to the Muslim Brotherhood and the members of this organisation support the demand to convert Germany into an Islamic state. Even the former German intelligence officials have expressed severe concerns over the activities of the Muslim Brotherhood. There has been a warning that this organisation is trying to establish Sharia Law, denying the democratic systems and values.
It can be observed from the developments in Germany that the links of the agencies of the Turkish government with Muslim Brotherhood are an indication of an impending danger, while concerns are already being expressed regarding the activities of Muslim Brotherhood.