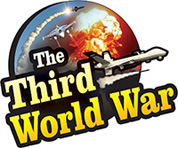 Ankara: While the tensions are rising in the Mediterranean Sea, Turkey has organised the most significant war exercise in the three marine regions here. With more than 100 warships from the Turkish navy, the country has started war exercises in the Black Sea, Aegean Sea and the Mediterranean Sea simultaneously. The western analysts have claimed that Turkey is trying to show off its naval might through the exercises.
The Turkish navy started the Blue Homeland 2019 war exercises from Wednesday, and 103 warships are participating in it. Although the practices are being held in three different marine regions, they will be coordinated, the Turkish Foreign Ministry said. At the same time, the Turkish navy informed that it would be demonstrating the new and advanced warships from its fleet, during the exercises.
'Turkey is trying to deliver the message that nothing can be done in the Mediterranean Sea without Turkey's consent, through these exercises,' Turkish Foreign Minister Mevlut Cavusoglu announced. Cavusoglu also warned that Turkey would not allow any other country to excavate oil from its marine region. The Turkish Foreign Minister issued the warning without directly mentioning the Cyprus issue.
Destroyers, submarines, patrol ships and minesweeper, is to participate in the war exercises, which are scheduled to continue till next Monday. Also, the Bayraktar and ANKA drones from the Turkish military are also a part of the activities.
The Turkish exercises in the Mediterranean Sea are considered to be important, against the background of the developments in the region.