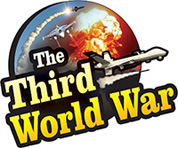 Ankara: Turkey is closing its border with Greece, from Thursday midnight. The Turkish government claimed that President Recep Erdogan decided to stop the spread of Coronavirus, which is rocking the whole world. But clearly, this decision will create a major crisis on the Greek border, as Turkey has pushed thousands of immigrants to the Greek border, in the last month.
As per the information given by a news agency linked to the Erdogan government, the borders with Greece and Bulgaria will be entirely closed in the next few hours. Thoroughfare, as well as paperwork, will be stopped entirely at these borders. Roads, as well as railways, connecting Turkey to the European countries, will be closed after 11 pm. The Turkish news agency published that the Turkish internal security ministry has issued these orders.
The concerned news agency said that this decision has been taken by the Erdogan government, in view of the spread of the Coronavirus pandemic. 191 cases of Coronavirus have been reported in Turkey, till date, and two patients have died. Therefore, Turkey is closing its borders as a precautionary measure. But as per western analysts, this Turkish decision, limited only to the European countries, will add to the crisis at the Greek border.
Last month, President Erdogan opened the border with Greece and pushed thousands of immigrants to the Greek border. These immigrants held violent protests for entry into Europe. Firebombs and teargas attacks were launched on the Greek border by immigrants as well as Turkish soldiers. The European Union had criticised this Turkish decision to open its border.
Without paying any heed to the criticism, Turkey had threatened to push more immigrants. Turkey also alleged that the Greek security agencies were subjecting the immigrants to inhuman torture. Greece had dismissed these allegations and had said that these immigrants attempting intrusion will not be given entry. Infuriated by this, Turkey pushed more immigrants to the border.
A minimum of 50,000 immigrants are camping at the border to enter into Greece. Greece has flatly refused to allow these immigrants to enter. Now Turkey too is shirking the responsibility of these immigrants, by closing its border, adding further to the Greek crisis.