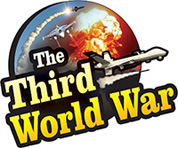 Damascus: The Khmeimim military airbase near the western Syrian border, has become the target for the terrorists. In the last 24 hours, the terrorists in Syria launched drone and rocket attacks on this Russian airbase. Four people were injured in the attack, and the Russian military seized six drones. It is being revealed that the terrorist organisations 'IS', was responsible for the attacks.
As per the information given by the Russian defence ministry, the terrorists carried out attacks, on the Khmeimim airbase, successively on Sunday and Monday. Two civilians were killed in the drone attack on the Khmeimim airbase. Six drones approaching the Khmeimim air base were shot down by the Russian anti-aircraft guns.
Within a few hours of this drone attack, once again, the terrorists hurled hand grenades towards the Russian airbase, on Monday. The airbase is said to have suffered major losses in the attack. The rockets crashed at a safe place even before crossing the wall of the airbase. The terrorist organisation Rouz the Believers have accepted the responsibility of the attacks.
Last week, on 8th of August, the terrorists launched four rockets at the airbase. Whereas, two days before this, the terrorists launched more than 12 rockets at the airbase. There was no loss of life or property reported in these attacks. But in the last fortnight, the attacks on the Khmeimim airbase in possession of Russia have increased. Even before this, the IS terrorists had launched drone attacks on the Khmeimim airbase. A Russian aircraft stationed at the base had been damaged in the attack. Thereafter, Russia intensified the action against the terrorist bases in Syria.
Khmeimim is an important base, located in the Latakia province near the western coast of Syria. Russian Su-24, Su-25, Su-34 fighter jets and MI-8 and MI-24 attack helicopters are deployed at this airbase. Along with these, the military transport aircrafts IL-76 and Antonov-124 are also stationed here. There are tanks, military vehicles and artillery also are deployed on this airbase.
Meanwhile, this is considered to be the most important base for the Russian counter-terrorism campaign in Syria. Iran too had started discussions with the Syrian government, for control over the airbase.