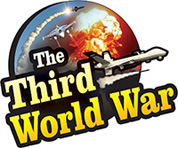 Cairo: Egyptian President Abdel Fattah El-Sisi appealed 'Terrorism is spreading in the world like Plague, and the Arab League and European Union leaders need to unite against the menace of terrorism.' At the same time, Egyptian President targeted Iran,saying that some countries are using terrorism as a weapon against their neighbouring countries. President Sisi presented his position regarding terrorism and Iran on the occasion of the 'Arab League – European Union' meeting currently being held in Egypt.
A two day 'Arab League – European Union' meeting is being held at Sharm-El-Sheikh in Egypt. On the first day of the meeting, arranged by the Arab League, Egyptian President and Chairman of the meeting, Sisi and Saudi Arabian King Salman, both blamed Iran, of being the main reason behind terrorism in the Middle East. The Egyptian President warned 'Terrorism cannot be justified in any way. For the security of society, terrorism should be opposed by every strata of society.
Sisi criticised the armed conflict going on in Syria, Yemen, Libya and the other countries. Sisi warned that the conflicts going on in these countries, without any political leadership, can culminate into a big manmade calamity. The Egyptian President made a crushing allegation that out of these, terrorism in Syria and Yemen has been planted by the neighbouring countries. Like the Egyptian President, King Salman of Saudi Arabia also blamed the increasing Iranian influence in the Middle Eastern countries, for the rising tension in the region.
King Salman said that Iran is interfering in other countries and supplying arms to the terrorists and efforts at the international level are necessary to stop Iran. The United States has already declared support to the Arab countries, in the matter. Saudi Arabian King Salman said that now, it is time that the European countries united against the Iranian terrorism, nuclear and missile programs.
A few days ago, a joint meeting of Arab-Middle Eastern countries and the European Union, under the leadership of the United States, was held in Poland. The United States attempted to unite its allies against the challenge of terrorism and Iran, faced by the United States and its allies. The Middle Eastern countries agreed to form a front against Iran, cooperating with Israel. A senior Saudi official revealed this information. But the European Union had rejected the proposal of the United States.
Against this background, the Arab League seems to be making efforts, to turn the European Union on its side.