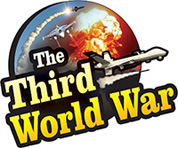 Tehran: A senior official from the Iranian military warned that the city of Tel Aviv will be destroyed if Israel took one wrong step against Iran. There will be a strong retaliation against any such action by Israel. A few hours ago, Israeli Foreign Minister had expressed a possibility of an attack on Iran. The Israeli Foreign Minister had claimed that a front formed by Israel, the United States and Saudi Arabia would confront Iran. This is the Iranian reaction to the statement.
Morteza Ghorbani, a senior advisor to General Hossein Salami, chief of Iran's Islamic Revolutionary Guards Corps (IRGC), while talking to Iranian media, warned that the Israeli financial capital of Tel Aviv will be the first target. Ghorbani reacted, 'Even if Israel commits a trivial mistake, the city of Tel Aviv will be flattened. The city of Tel Aviv will be destroyed by launching attacks from Lebanon. We will reduce this city to cinders.'
At the same time, Ghorbani dismissed the Israeli allegations regarding nuclear weapons. Ghorbani claimed 'Iran is not interested in acquiring nuclear weapons. But still, Israel should not make the mistake of challenging Iran. Our soldiers have their fingers on the trigger and at the first instruction from our supremo, Ayatollah Khamenei, they will launch missile attacks on Israel. The Israelis will surrender in front of Iran at the next moment.'
Ghorbani said 'The people of Lebanon, Yemen, Syria and Iraq have aligned with Iran and the western countries have attempted to bring these countries together by orchestrating demonstrations in Lebanon and Iraq.' But the Iran supporter Hezbollah leaders who are a part of the ruling coalition in Lebanon objected to the statements made by Ghorbani. Lebanese Defence Minister Elias Bou Saab announced 'Lebanon is a sovereign country and Lebanon will not allow Iran or its affiliated groups to use the Lebanese territory to attack Israel.'
Only two days ago, Israeli Foreign Minister Katz had predicted the possibility of an attack on Iran. Katz warned that Israel would use any option to ensure that Iran does not become a nuclear power. Saying that the option to attack Iran was open, Katz had indicated an opening of a major front against Iran. The Israeli Defence Minister also had warned that Iran was not safe from Israel.