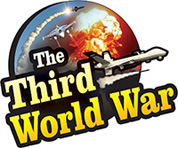 Portland: Clashes have been triggered between the supporters and opponents of President Trump because of the demonstrations held by the latter. The police had to intervene and act. The US media have severely criticised the Trump supporters. Whereas the Trump supporters have announced that similar actions will be taken even in the future against the 'antifa' (Anti-Fascist) protestors opposing the policies of the President.
President Trump's aggressive policies have attracted increasing opposition over the last few months. Over and above Trump's political opponents, a large section of the media have been severely criticising his policies. The media are expressing displeasure about the policy adopted by Trump regarding the immigrants and also the aggressive stance against the European countries, China and Iran. Some of the analysts have claimed that these policies will ruin the United States. However, the Trump supporters have taken to streets saying that the president was targeting interests of the elite few and working for the ordinary people of the country.
The group opposing the policies of Trump is called 'Anti-Fascist' or the 'Antifa'. The group is holding protests in various states of the United States and receiving much publicity. Many right-wing groups have come out in support of President Trump against the protests and the 'Patriot Prayer' (PP) founder and political leader, Joy Gibson is said to be at its forefront. On Sunday, the PP held protests at 'Tom McCall Waterfront Park' in Portland, Oregon. The clashes ensued when the Antifa and PP supporters came face to face.
The police claimed that the protestors had used less powerful weapons. Also, three police vehicles were damaged in the protests. Although more information is not available about the incident, Joy Gibson, the PP leader has appealed to his supporters not to retreat. 'Such clashes would occur even in the future, and we must be prepared for them,' Joy Gibson has warned his supporters.
Meanwhile, some analysts have expressed concern that Portland-like conflicts of a more extensive nature may be seen in various parts of the United States. Previously, a few analysts had also expressed the possibility that due to the feelings of the supporters and opponents of President Trump being so intense, explosive conflicts between them were unavoidable.