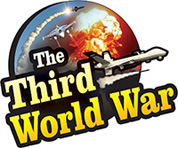 Bangkok: The military instructed all the mobile users in south Thailand to submit their photographs. This order from the Thailand military has invited sharp reactions. Southern Thailand is predominantly a Muslim majority area, and Muslims have been accusing it of hatching a conspiracy against them, and that is the reason why they have taken to streets. The Thai military has claimed that photographs are necessary to identify the people carrying out blasts using mobile phones.
A plot to detonate locally made bombs using mobile phones has been exposed in Thailand. Therefore, it has become mandatory to establish the identity of every mobile user in order to avert any sabotage. There are nearly 1.5 million mobile users in southern Thailand. The Thai military has appealed to all these mobile users to submit their photographs and cooperate in identifying the criminals. 31st October has been set as the deadline to submit the pictures. It has been warned that on non-submission of images, the mobile services of the user will be disconnected.
The local Muslims have reacted very sharply, against the instructions of the Thai military. Saying it to be a decision to target them, the Muslims have initiated protests. They have refused to submit photographs and have warned the Thai military that cooperation in this respect is not possible. After observing the severity of the protests, a strong possibility is being predicted that it could soon culminate into a full-blown conflict. Some of the analysts pointed out the mala fide intentions behind this dispute.
Violent conflicts have been intermittently sparked between the Buddhists and Muslims in southern Thailand. More than 6,000 people have been killed, and more than 10,000 have been injured, in the conflicts, since 2004. Against this background, the Muslims have accused the Thai military of doubting them by asking for their photographs. However, the protests do not have massive public support and the Thai military claims that the people in southern Thailand are well aware that the only objective of this instruction issued by the military is controlling violence.
Cross Culture foundation, the organisation, protesting against this has expressed a concern that the photographs could be used for facial recognition and be misused. The organisation has said that this may increase the ethnic discrimination and could add to the tension. At the same time, it has raised questions on the position of the Thai military behind this decision and has accused it of being a part of spiteful policies.