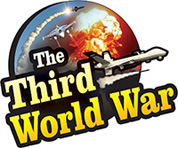 Riyadh: Saudi Arabia has indicated implementing aggressive policies against Iran and has reportedly started making strong preparations in the direction. The increase in the defence cooperation with the leading countries of the world and the exercise started on Sunday seems to be a part of the same policy. The Saudi military Spokesman had warned only last week that Saudi will retaliate against Iran at the right time and the right place.
A massive military exercise has started in Saudi on Sunday. Along with the Arab allies of Saudi, countries like the United States, Pakistan and Egypt have also participated in the exercise named 'Joint Gulf Shield'. The exercise includes units from army, navy, air force and the 'Special Forces'. The exercise started on Sunday, is said to be the second stage of the 'Joint Gulf Shield'.
Saudi Arabian Crown Prince Mohammed bin Salman is on his visit to the United States and it is said that important discussion on Iran had taken place during the tour. US President Donald Trump who has consistently taken an anti-Iran stance has assured Saudi Arabia of full co-operation in the matter.
Only last week, the Houthi rebels in Yemen fired seven missiles on four towns in Saudi, including Riyadh. The attack killed one person and also caused property damage. Saudi Arabia had accused Iran of supplying these missiles which are capable of hitting the Saudi capital directly from Yemen border. Similarly, Saudi and its allies in the Middle East are accusing Iran for the instability and the terrorist activities in the Middle East countries. Against this background, this exercise started by Saudi along with its allies is claimed to be a show of strength against Iran.