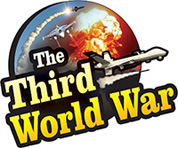 New York: 'Unit 29155', a group from Russian intelligence, is working on creating instability and turmoil in Europe. Since the last few years, Unit 29155 has attempted to create anarchy in the European countries by assassinating big leaders and officials. Leading the US daily 'The New York Times' made this claim. But the Russian analysts have scoffed at this claim.
Some groups from the Russian intelligence agency GRU, are secretly manoeuvring overthrowing the governments, political sabotage and assassinations. In this the group Unit 29155 is active. The New York Times made this claim, quoting officials from the western security agencies. The plots executed by Unit 29155 are hatched, in the headquarters of 'Special Purpose Specialist Training Centre', in East Moscow. The report claims that the group, Unit 29155, is a vital asset for the GRU. The objective of the group is to create instability and anarchy in a country and bring a pro-Russian government in that country. Unit 29155 is operational in the European countries since the last one decade. The New York Times claimed that this group is responsible for all the significant events in Europe since 2015.
In 2015, a big arms dealer, Emilian Gebrev, was poisoned twice. Whereas, in 2016 there was a coup attempted in Montenegro, plotting the assassination of Prime Minister Milo Dukanovic. Moreover, the former Russian intelligence agent Sergei Skripal was poisoned and eliminated in London. As per the New York Times, the officials from western security agencies claimed that Unit 29155 was responsible for all these acts.
The accusation that the Russian intelligence agencies are behind all these saboteur activities has already been made. But these were the handiwork of the Unit 29155, was reported only a few weeks ago. The newspaper said that high ranking official in the Russian military, General Andrei Averyanov, leads Unit 29155.
Moreover, Unit 74455 of the Russian military intelligence has been entrusted the responsibility of cyberwars. The New York Times claimed that it had been exposed that this group had interfered with the US Presidential elections held in 2016. Whereas, Unit 99450 was instrumental in separating Crimea from Ukraine in 2014.
Dmitri Peskov, the spokesman of the Russian government, dismissed the claims made by the newspaper. Peskov criticised 'This report is a figment of the imagination. Russia will not benefit by creating anarchy and instability in European countries.' Whereas some analysts in Europe and Russia have fired salvos of criticism at the report but the US daily.
Senior analyst at the 'Royal United Services Institute' (RUSI), Mark Galeotti, scoffed at the New Youk Times report, saying that the report makes the Unit 29155 look more like a hit squad than a group attempting to create instability. None of the attacks carried out by the group has been successful neither there is anarchy in any country. Analyst Galeotti rejected the claims made by the New York Times saying that this proves that all these claims are false.