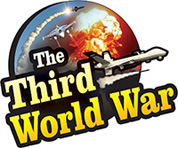 Rome/Berlin: – The rightist nationalist groups achieved reasonable success, in the elections for the European parliament, held a few months ago. The European analysts had started claiming that the influence of these rightist nationalist groups was waning, based on the incidents in Italy, Austria and Hungary. But these claims have been floored by the results of the elections held in the two leading countries in Europe, Italy and Germany. Matteo Salvini has won the elections in the province considered to be a bastion of the leftists and the Alternative for Germany party has jolted the Chancellor Angela Merkel government.
Two months ago, Matteo Salvini decided to leave the ruling coalition. Following that, his opponent parties, PD and MS5, formed a coalition government. This was the first provincial election, held after formation of the new government. Salvini and the rightist nationalist front, founded by him, won the elections in the Umbria Province in central Italy.
The Umbria province was under leftist domination and rule for the past five decades. But Salvini and his rightist nationalist front, taking an aggressive stance against immigrants, dismantled the domination for the first time. The rightist front formed by 'Lega Party' along with 'Brothers of Italy' and 'Forza Italia' parties, have got more than 57% of the votes. This result which is decisive, has created a sensation in the political circles, as it has jolted the domination of the leftists in Italy.
This result has raised question marks on the groups with the leftist and socialist ideology, ruling the country. A few Italian media claimed that the defeat of the leftist, in the Umbria province, was a defeat of the government and this has hampered the credibility of the government. At the same time, it is being predicted that Italy will have to hold general elections, soon.
Following Italy, the Alternative for Germany party, known for its rightist nationalist ideology, has achieved unexpected success in Germany. Alternative for Germany party jolted the Merkel led CDU party, capturing a vote share of 23%, in the elections held in the Thuringia province. The Alternative for Germany party could get only 10% of the votes, in the elections held five years ago. The current trend shows that the public support for this party is increasing and the jolt to the ruling front, can change political equations in Germany.