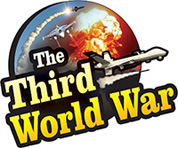 Brussels: 'The United States has lost its power and influence at the international level by withdrawing from the Iran nuclear deal and it is about time that Europe replaced the United States,' warned Jean Claude Juncker, the Chief of the European Union. 'We are surprised at the speed at which the United States turned its back on multinational relations and friendly alliances, claimed Juncker.
'The United States has lost the strength and the necessary long-term influence required to be the leading country at an international level. The time has come that Europe should replace the United States. The position as the leader of the world held by the United States should be taken up by Europe now,' Juncker indicated the willingness of Europe to take over as the leaders of the world int these words.
After taking over the reins of United States President Donald Trump has adopted the policy to withdraw from several important international treaties, from trade agreements to climate change agreements. Trump had taken this stand saying that the United States is at a loss because of these agreements and that the other countries are taking undue advantage of the United States.
But the European allies have opposed these decisions by President Trump. The United States and the European nations were earlier at loggerheads over the trade war issue and now they are confronting each other over Climate Change and the Iran issue. Therefore, some of the major countries of Europe are insisting to take an initiative to make Europe independently active at the international level. This statement by Juncker seems to be a part of the same initiative.