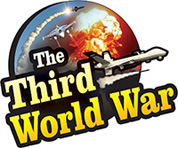 Singapore : 'If any country in the Middle East declares war against Iran in future, Qatar will not participate in that war,' announced Defence Minister of Qatar, Al Attiyah. Taking a dig at the United States, the Defence Minister of Qatar also appealed that all the major countries in the world should make efforts to save the Iran nuclear deal.
The Defence Minister of Qatar clarified the position of his country while speaking at the Shangri La security conference at Singapore. Attiyah criticised the situation created in the Middle East for a war against Iran. 'Iran and Qatar have differences in opinion on many issues. But we will never declare war against Iran because of it,' saying this Attiyah delivered a blow to Saudi Arabia and the other Arab nations who have taken an aggressive position against Iran.

The Defence Minister of Qatar suggested, 'Iran is our own neighbour. Have a straight dialogue instead of declaring a war.' The Defence Minister of Qatar also warned that declaration of war by Israel and the United States against Iran will not be fair. If these countries declare a war at the behest of some other country then it will be dangerous for the Middle East countries.'
At this time, the Defence Minister of Qatar targeted the United States, who walked out of the Iran nuclear deal. The European and other countries should try to save the nuclear deal after the withdrawal by the United States, appealed Attiyah. 'If the United States is clever it will refrain from attacking Iran,' was the advice given by the Defence Minister of Qatar.
Although, the Defence Minister of Qatar did not mention any names, he seemed to have been targeting the anti-Iranian stance taken by Saudi Arabia. Attiyah also criticised the sanctions imposed by Saudi Arabia, the United Arab Emirates (UAE), Bahrain and Egypt on Qatar, since the last one and a half years. 'There was an attempt to throttle Qatar by imposing economic and trade sanctions. But these efforts did not succeed,' said Attiyah.