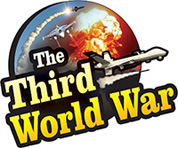 Tehran: The anti-government protests in Iran are intensifying and slogans like 'Death to the Dictator' were chanted during these protests. A few days ago, some of the protestors attacked the religious schools to denounce the increasing influence of extremist factions in Iran. A western daily, expressing concern over this situation, has claimed that Iran is heading steadily towards a civil war.
The videos of the anti-government protests in around 10 cities of Iran including capital Tehran have gone viral on the social media, over the last few days. These videos show the protestors loudly shouting anti-government slogans on Iranian roads. Slogans like 'Death to the Dictator', 'Khamenei should die' and 'Rouhani should be finished' have been chanted even by the football fans, exiting the football stadiums.
Another video shows public transport buses on contract, who have not been paid by the government, parked in a line- and the drivers of these buses are seen to be participating in these protests. Slogans like 'The Iranian government is corrupt and is making its people beggers' have also been heard. There are reports that the agitation is not limited merely to the protests and some of the protestors have also started attacking the extremist organisations and their allies.
Two days ago, there was an attempt to attack and set the religious schools, run by extremists afire, in the cities of Isfahan and Karaj and also in capital Tehran. Iranian security agencies acted proactively and detained few people. Moreover, Iranian artist, Parastou Forouhar claimed that this discontent is not only against the Government of Iran, but also against the entire Iranian system.
Forouhar claimed while talking to a daily, that if this brewing discontent against the Iranian systems erupts, it will lead to a civil war in Iran. The analysts in the western countries, who have been closely watching the developments in Iran, have also claimed that these protests of the Iranian people against water shortage, load shedding, rising inflation and corruption will bring about a major upheaval in Iran.