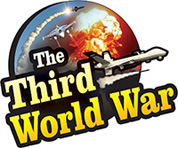 La Paz: The Latin American leftist Bolivian President Evo Morales has resigned. It is believed that Morales was forced to resign in view of irregularities during the Presidential elections held in the last month. The resignations of Vice President and the President of the Senate in Bolivia that followed the resignation of Morales has given rise to political instability, indicate sources.
Evo Morales, known to be a believer of leftist ideology, has been in power in Bolivia for the last 14 years. In 2016, he had attempted national referendum to extend his tenure as the President. However, he lost it. Despite his failure, Morales contested the Presidential elections for the fourth time using the legal provisions. In the Presidential elections held last month, Morales secured more than 47% votes.
However, contesting elections even after losing the referendum and manipulate them to win had triggered a wave of violent reactions in Bolivia. After the victory of Morales in elections, the opposition parties in the country came together and began the protests. Last week, these protests had turned violent. Resenting the policies of the President, the rebellion by the Police force has spelt more trouble for Morales.
The police rebellion in capital La Paz and other areas, growing violence and the report submitted by OAS, the Association of the Latin American countries on the elections in Bolivia has ramped up the pressure on Morales. At the same time, it is said that the President was forced to take this decision to resign as the military chief expressed inability to cooperate with the President. Following Morales, Vice President Alvaro Linera and President of the Senate Adriana Salvatierra also tendered their resignations.
Although President Morales has resigned, he will continue to be the President till the end of his third term two months from now. It is said that fresh elections will be held for President, and a new President will be elected while Morales has vacated his official residence and has reportedly headed for the Chimore city. Therefore, currently, no leader is in charge here, creating a political vacuum, claimed sources.
Over the last decade, leftist governments have come to power in Latin American countries. These include countries like Brazil, Bolivia, Columbia, Argentina, Ecuador and Venezuela. These leftist governments have been collapsing one after the other, since the last few years with the rightist governments rising to power in Brazil and Columbia. Currently, there is tremendous instability in Venezuela wherein the United States, alongside the western countries, have been making efforts to change the government. There are signs of the anti-government protest intensifying by the day, in Ecuador. Against this background, the resignation of leftist President Morales in Bolivia assumes significance.