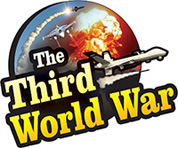 New Delhi: Pakistan had announced that it was only the trees were damaged in the air attacks carried out by the Indian Airforce in Balakot. But information is being exposed to overturn Pakistan's claims. This was exposed because of the information revealed by the Italian journalist Francesca Marino after talking to the locals after the attacks.
The Indian foreign ministry revealed the information regarding the attack by the Indian Airforce, but the Pakistan Military spokesman immediately clarified that no losses were suffered in the attack. The Pakistan military and government are still firm on these claims. But in reality, it has been observed that Jaish has suffered immeasurable losses in the attack and this was revealed in the talks Francesca Marino had with the locals. The Pakistan military has immediately cordoned off the area and no one is allowed to enter the area. The eye witnesses said that the mobile phones of the workers in the ambulances removing the bodies of the slain terrorists also have been taken away.
The eye witnesses said that they saw at least 35 dead bodies in ambulances and also claimed that the number of killed may be much more than this. Zarar Zakri former official of the Pakistan military and ISI official Colonel Salim were killed in the attack.
At the same time, audio recording of Moulana Ammar, brother of Jaish Chief Moulana Masood Azhar has been released. Moulana Ammar has said in his shivering voice 'Our enemy has carried out an attack invading our country. everything was destroyed in the attack on our headquarters. These include people fighting for Kashmir.' and it is evident that the attack has shaken them up to a great extent. Through this audio, Ammar is clearly appealing to the remaining associates to avenge the attack.