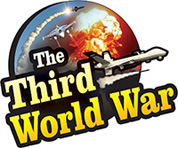 Washington/Islamabad: After reprimanded by the International Monetary Fund (IMF) in the last week, there is a new financial crisis that haunts Pakistan. The senior arbitrator from the World Bank has ordered the Pakistan government to deposit a fine of whopping USD 5.975 billion. An international mining company had filed a case with the World Bank, regarding a mining project in Balochistan. The arbitrator ruled against Pakistan, and this has disgraced Pakistan, further, at the international level.
Imran Khan had made numerous promises, regarding the economic development, on becoming the Prime Minister of Pakistan. Not one of the signs has been fulfilled, and in fact, he is faced with the disgrace of retreating on some of them. The IMF sanctioned a loan of USD 6 billion to Pakistan, only a few days ago. But the IMF has laid down a condition that Pakistan should inculcate financial discipline in the systems.
The IMF had issued a stern warning to the Pakistan government along with the conditions. The reason for the poor state of Pakistan economy is lack of discipline in the economic policies, and this has increased, in Pakistan's borrowing from within the country as well as other countries and financial institutions. The IMF warned that while this crisis is deepening, Pakistan's foreign reserves are drying up and therefore, a significant financial crisis is staring Pakistan in the face.
While this lashing out by the IMF is fresh, the fine imposed by the World Bank will take the Pakistan economy deeper into trouble. The Tethyan Copper Company formed by Canada and Chile, in 2011, had presented a proposal for the RekoDiq mines, in Balochistan. But the Balochistan government had rejected this proposal. The Pakistan courts too had sided the Balochistan government and dismissed the proposal of the concerned company.
The Tethyan Copper Company filed an appeal with the International Centre for Settlement of Investment Disputes (ICSID). The decision on this case filed in 2012, has been delivered after seven years and ICSID has asked the Pakistan government to deposit a fine of USD 5.9 billion. There is hardly USD 8 billion in the Pakistan reserves, and it is said that the country cannot survive for more than a month on this. Therefore, it is not possible for Pakistan to pay the fine in the current scenario.
But challenging an international institution like the World bank or disobeying its orders can prove to be detrimental for Pakistan's economy. This could create obstacles in the future funding proposals submitted to the IMF and the World Bank.