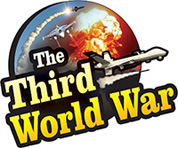 Brussels: The Muslim Brotherhood has initiated strong moves to establish the extremist rule caliphate in the whole world including the United States and Europe. A shocking revelation that the said organisation which is banned internationally is using European countries as its bases has come to the fore. This information was disclosed by an international analyst observing the activities of the Muslim Brotherhood closely.
Since the last few months, increase in the activities of the extremists has been reported in Europe. Moreover, some organisations are forging ahead to reduce the Islamophobia meaning fear of Islam. Apparently, though these two activities appear distinct, they are linked to each other, claimed an analyst named Rami Dabbas.
European media have found nearly 180 organisations of extremists to be operational in Europe. Most of these are affiliated to Muslim Brotherhood, which is banned at an international level. Despite the ban, the organisation has successfully collected funding of USD 300 million through different means, since 2010. The European countries only are being fleeced, availing funding under the pretext of human rights and Islamophobia. Dabbas has claimed that these funds are being used for promoting the establishment of caliphate the world over and against those opposing the Islamisation of Europe. This information was conveyed to him by one of the Muslim Brotherhood members, confirmed Dabbas in his article. The Muslims in Europe are made to accumulate funding for the caliphate and participate in this fight. As per Dabbas, the Muslims are first drawn, by the Muslim Brotherhood, into the fight in support of Islam and then systematically absorbed into the Caliphate movement.
Dabbas warned these extremist organisations being active in the United Kingdom on a large scale, the influence of these organisations, connected with Muslim Brotherhood, is increasing dangerously in countries like Germany, France, Austria, Belgium and Switzerland. More importantly, the threat is much more prominent as these organisations are receiving funding from the European government.