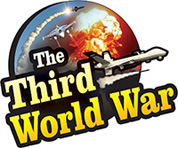 Mexico City: The conflict between the drug cartels, trading in narcotics, and the security agencies has intensified and has claimed 127 lives in just 24 hours. This is the first incident of such large-scale violence and casualties and this shows that the new government's policies have failed completely. The violence in the country has intensified since US President Donald Trump took an aggressive stand against the drug cartels in Mexico.
On Sunday, the 1st of December, fierce encounters were seen between the drug cartels and the security agencies at various locations in Mexico. It has been reported that the drug cartels carried out killings in some areas. Twenty-two people were killed in an attack carried out by the cartel known as CDN, in the Coahuila province. These included 16 members of the cartel, four policemen and two civilians.
Following this, 14 people were killed in the violence in the state of Mexico and ten people were killed in each of Guanajuato and Oaxaca provinces. Baja California province reported nine killings. The Mexico Government informed that only nine out of 31 provinces in Mexico did not report a drug cartel-related violence.
There were 127 killings reported in just 24 hours reflecting that the policies of the Mexican President, Andres Lopez Obrador, have failed completely. President Obrador had ordered to reduce the extent of the campaign run by the security agencies against the drug cartels after assuming power. He tried implementing his campaign slogan 'Hugs, not bullets'. But this seems to have failed entirely, seeing the violence over the last year.
The drug cartels have a tremendous influence in Mexico. There are ten such cartels operational in Mexico, and the head-honchos of more than five of them have either been arrested or killed. But it is evident that despite such actions, the violence in Mexico does not seem to decrease. Only last month, the Internal Security Department in Mexico had published information regarding the violent incidents in the country. According to that, 29,414 people have been killed in Mexico in the first ten months of the year 2019.
Whereas, according to the report published by the US Congress, out of the total assaults in the last 12 years, more than 150 thousand killings were associated with the gangs involved in narcotic smuggling.