Paris : The presence of the far-right wing candidate in the final round of the French presidential election is very dangerous to the country. This has put France's constitution, its unity, its membership in the European Union and its place in the world at stake, stating so, the President Francois Hollande, warned that the selection of Marine Le Pen will be a risk to France. In the first round of the French presidential election held on Sunday, Emmanuel Macron from En Marche! party and Front National's Marine Le Pen are leading with maximum votes.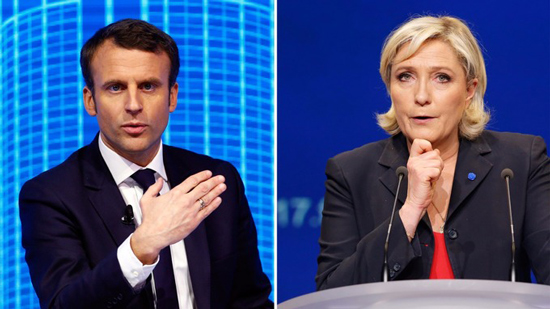 After the results from the first round on Sunday the election campaign has gathered momentum. The Republican party's leader Francois Fillon and Benoit Hamon from ruling Socialist Party, who were among the defeated contenders in the round held on Sunday have declared their support for Macron. Macron has been receiving backing from the European Union and the Vice President of the European Parliament, Alexander Lambsdorff has compared him to the Ex-US President John F Kennedy.
The Front National Party's Marine Le Pen claimed that her selection in the last round of the presidential election is historic and has expressed her expectation by saying that she would win the election with the support of the French nationals. She also alleged that Macron has no concrete plans against terrorism and also for the security of France. Le pen has reportedly resigned as the head of the party in order to focus on the election campaign.
Meanwhile, it has been claimed that Russian hackers had targeted En Marche!'s Emmanuel Macron's election campaign within few hours after his victory in the last round of presidential election. This has been claimed by a Japanese cyber security firm Trend Micro, however, Russia has denied these allegations.