Texas June 15 – While the shootout at Orlando in the US is still fresh, a plot of creating violence by entering the warehouse of Walmart and holding employees hostage, has been busted by a security team in the US. The special police unit 'SWAT', shot at the attacker Mohammed Moghaddam who was killed. All the employees are reported safe.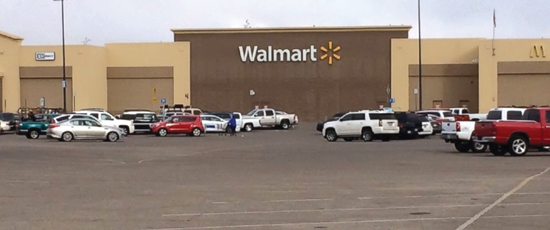 On Tuesday afternoon, Mohammed Moghaddam attacked the warehouse of Walmart, the hypermarket in the city of Amarillo, Texas state, US. Moghaddam had held two employees hostage and created fear in the warehouse.
As soon as the SWAT team was alerted about the hostage drama in Walmart, they arrived on the scene and asked Moghaddam to surrender. But Moghaddam gave no response and the police opened fire eventually killing him. The two employees held hostage, of whom one was the manager of the warehouse, are safe.
It was only 4 days back that 50 citizens were killed in an attack on a nightclub in the state of Florida of the US. While the US was already shaken by this incident, the attack on Walmart has proved to be a cause for added concern.Over the last few months, the attacks by psychopaths and extremists are on the rise in the US and schools, universities and public places are being targeted. A few of these shootings, it is revealed, have been incited by the 'IS' calling for measures to step up the internal security in the US.