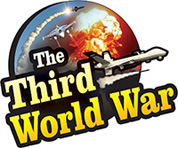 Riyadh/Sana: Saudi and its allies carried out a major action against the Houthi rebels from Yemen, who had attacked Saudi oil projects and many other important installations. Last week, Houthi rebels from Yemen claimed to have attacked Saudi oil projects and ports. In retaliation of these attacks, Saudi and its allies executed the action and destroyed missile and drone bases along with a boat carrying a load of explosives.
From the last month, moves were being made to work out a ceasefire between Saudi Arabia and Houthi rebels from Yemen. At the beginning of the year, it was reported that both the factions had agreed for a ceasefire. But, the truce was never imposed, and in fact, the Houthi rebels increased the intensity of their attacks. It has also been consistently exposed that the Houthi rebels have been receiving large quantities of weapons from Iran.
The Houthi rebels claimed to have attacked a Saudi oil project and Yanbu port, on Friday. The rebels informed that ballistic missiles and Samad-3 drones were used for these attacks. But Saudi informed that the missile attacks were neutralised. Saudi and its allies carried out a major retaliatory action, thereafter.
On Sunday, fighter jets of Saudi and its allies launched an attack on the city of Sana, under control of the Houthi rebels. The spokesman of the coalition forces, Col Turki Al Malki informed that bases in Faj Attan, Al Amad Camp and Al Nahdain areas of Sana were targeted in the airstrikes. Malki also said that the attacked bases had missiles and drones. Saudi officials informed that along with the missile and drone bases, a ship loaded with explosives also was destroyed.
Houthi rebels had despatched the ship loaded with explosives in the direction of Saudi. However, on receiving information regarding the boat, it was traced and destroyed. Saudi said that the action was taken in the Red Sea region.