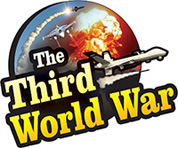 Beirut: US Secretary of State Mike Pompeo issued a frank warning to Lebanon 'The time has come for Lebanon and the people of Lebanon to choose the option. They will march ahead as an independent and proud nation or the Hezbollah and Iranian ambitions will decide their future.' Pompeo is on his Gulf visit, and he met Lebanese President, Prime Minister and Foreign Minister on Friday.
Hezbollah is active as a political party in the current ruling government, in Lebanon. Hezbollah is using its influence in Lebanon, to perpetrate terrorist activities, with wholehearted support from Syria and Iran. Hezbollah was also a part of the front formed by Iran to fight the IS in Syria. Against this background, the United States, Saudi Arabia and Israel have formed a strong front against Hezbollah and the European countries also have initiated steps in that direction.
Last year, Israeli President Reuven Rivlin had cautioned that Lebanese destruction is certain and Hezbollah will be the only reason for this destruction. He had also warned that Hezbollah should stop implementing the Iranian agenda. Only last month, the United Kingdom announced the inclusion of Hezbollah political wing, in the listof terrorist organisations. Statement of the US Secretary of State gains significance, against this background.
Pompeo met Lebanese Prime Minister Saad Al Hariri, President Michael Aoun and Foreign Minister Gebran Bassil, on Friday. While addressing the media following these meetings, the US Secretary of State issued the cautioned Lebanon regarding Hezbollah. He also appealed that Lebanon should show the courage to raise its voice against the terrorism and threats of Hezbollah. But the Lebanese Foreign Minister dismissed this warning issued by the US Secretary of State and said that Hezbollah is a part of the ruling alliance and an action against it is ruled out.