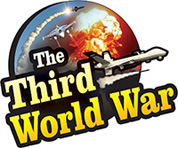 Washington: United States President Donald Trump decided to appoint the current CIA Director Mike Pompeo as the Secretary of State. While this was being seen as a part of President Trump's aggressive policies, he announced the appointment of John Bolton as the National Security Advisor. This has become a hot topic for discussion for media in the United States as well as in the foreign media, as this is looked upon as a direct preparation for war. It is claimed that the appointment of John Bolton, known for his radical views, indicates that neither North Korea, Iran nor Pakistan will be spared by the United States.
John Bolton has been the US Ambassador to the United Nations for a long time. John Bolton who was known for aggressively presenting the US Position was frank in expressing his thoughts even after leaving the post. Bolton has from time to time given aggressive advice like, 'Don't waste time in negotiating with North Korea, attack them with a nuclear bomb', 'attack Iran', to the US administration. Thus, the US media had criticised Bolton's appointment as a 'Dangerous Proposition' which serves as a reminder of these things. Some have claimed that Bolton is a threat to the US security. Those opposed to his appointment claim that the United States can be endangered due to the radical-minded Bolton.
Meanwhile, one section of the US media has claimed that Bolton, a skilful diplomat with a huge experience will work effectively as the National Security Advisor and in these challenging times as there is a need of a tough leader like him. At the same time, a friendly country like Israel has welcomed the appointment of John Bolton whereas, Iran has remarked that Bolton's appointment is nothing but declaration of war. Bolton has been demanding harsh decisions against countries like North Korea and Iran, who have become adversaries of the United States. Especially while expressing his opinion as an analyst to the media, he has expressed his radical opinions about the Iranian nuclear program and the inciting actions of North Korea.
Against this background, experts are waiting to see as to what decisions he takes after being appointed as the National Security Advisor. President Trump has given a clear message to the opposing countries that, the US stance will neither be liberal nor moderate with the appointments of Mike Pompeo as the Secretary of State, John Bolton as the National Security Advisor and Gina Haspel as the CIA Chief. Some analysts in the US have welcomed these developments whereas, some have expressed serious concerns.