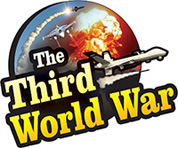 Washington: Within a few days of the United States' announcement of opening an international front against Iran, Israel's National Security Advisor (NSA) Meir Ben Shabat, has arrived in the United States. Meir Ben-Shabbat is scheduled to meet his US counterpart, John Bolton, on Tuesday and sources have informed that there is a possibility of a joint agreement on the Iranian issue.
The United States and Israel had signed an agreement on the Iranian issue last December. This agreement was about the joint action against the Iranian nuclear program and it's 'Proxy Network' in the Middle East. However, in view of the United States' withdrawal from the Iran nuclear deal and the increasing Iranian interference in Syria, there will be further amendments made in the agreement.
Sources claimed that the US NSA Bolton and Meir Ben-Shabbat will discuss and prepare the final draft of the agreement.