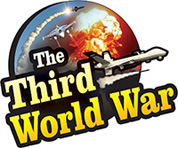 New York/Jerusalem: – The United Nations general assembly passed a resolution that Israel should immediately vacate the Golan Hills region which was acquired by it during the 1967 war. The resolution claims that the Israeli occupation of this region is becoming an obstacle to the peace process in this region. Israel has deployed the military on a large scale in the area and has even carried out attacks.
A few months ago, US President Donald Trump created a sensation with his statement endorsing the Israeli claim over the Golan Hills. President Trump had said 'It is now time to accept the Israeli sovereign right over the Golan Hills.' Trump had added 'After 52 years, the time has come for the United States to accept the sovereign Israeli right over the Golan Hills. The Golan Hills region is strategically important from the Israeli security point of view and is linked with the stability and security of the region.'
Although Israel welcomed the statement, severe reactions were received from Syria and the international community. The Gulf analysts had expressed a concern that this could be an invitation for Syria and Iran to attack Israel. Whereas, Syria had warned of military action to gain control over the Golan Hills.
In 1967, Israel had won the Golan Hills region in the six-day war between Israel and the Arab countries. Israel refused to give up the control over Golan Hills even after the end of the war. Many proposals are forwarded regarding the Palestine issue, streamlining the relations of the Arab countries with Israel. One of the proposals is that Israel should settle down with the borders which were present before 1967 and give up control over the Golan Hills. But Israel flatly refused by claiming that the Golan Hills region was crucial from its security point of view.