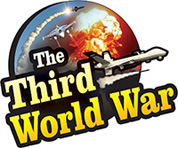 New York: "Israel is responsible for the attacks that are carried out since the last few weeks on a group of Iraqi soldiers. Israel has presented a big challenge to Iraqi sovereignty by launching attacks. Iran will always support Iraq on this front," said Iranian Foreign Minister Jawad Zarif. Foreign Minister Zarif affirmed that Iran had nothing to do with the armed groups operating in Iraq, but it has been exposed that Iran affiliated armed groups are operational in Iraq and it was also revealed that Israel and the United States were targeting them.
The United States, Israel and Saudi accuse Iran of supporting the armed groups in Iraq, Syria and Yemen to increase its influence in those countries. The United States and Israel also have accused Iran of creating instability in the Middle East using these terrorist organisations in these countries. Popular Mobilisation Forces (PMF) also is known to be one of these Iran affiliated terrorist organisations.
Iran has created a huge stockpile of missiles and rockets at the PMF bases in Iraq. In the last one month, the Israeli fighter jets attacked these very locations to destroy this arsenal. Israel targeted the PMF locations from the Iraqi capital of Baghdad to the areas near the Syrian border whereas, a few days ago, Saudi fighter jets targeted the PMF base near the Syrian border.
It is alleged that Iran attacked the Saudi oil projects using these bases whereas, the leader of this group had threatened of directing the missiles on the PMF bases towards Israel. Against this background, the United States, Israel and Saudi have made all the preparations to corner Iran, by dubbing it as a supporter of terrorism during the UN general assembly.
However, while accusing Israel of attacking the Iraqi soldiers, the Iranian Foreign Minister clarified that Iran had nothing to do with PMF. Zarif said that Iran supports the Iraqi government and the said armed group is a part of the Iraqi military. However, PMF is said to be a dangerous force, and along with Israel, the United States and Saudi Arabia also is strongly opposing this group.