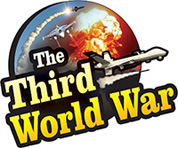 Baghdad/Washington: Fourteen people were killed in action taken by the Iraqi military against the protestors on Sunday, taking the total death toll in the agitations to 319. The Amnesty International has made scathing criticism that Iraq is bleeding because of the action taken by the Iraq government against the protestors. Taking cognisance of the reactions from the human rights organisations, the United States has appealed to hold mid-term polls in Iraq.
The United States has suggested that a new government should be instituted in Iraq, taking fresh elections. At the same time, the demands of the people of Iraq should also be considered. But the protestors in Iraq infuriated over the government's policies, have already said that there is a dire need to correct the political systems in Iraq, even prior to the elections. At the same time, the protestors have demanded that the corrupt leaders in power should immediately tender their resignations.
But Prime Minister Abdel Abdul Mahdi has refused to resign and has said that he was instead willing for a change in his government's policies. Mahdi also ordered the security agencies to arrest the people inciting these agitations. Following these orders, the Iraqi military has initiated actions in various parts of capital Baghdad.
The Iraqi military detained the employees, which opposed to the Mahdi government, from a children's hospital in Nasiriyah. The hospital administrations accused that tear gas was used inside the hospital. The Iraqi military also carried out a strong action against the protestors in the Khallani area.
Fourteen people were killed and 30 injured in action by the Iraqi military. Amnesty International criticised the situation in Iraq. The international voluntary organisation criticised that the military is targeting the protestors under orders from the Mahdi government and Iraq is bleeding since the last one month. It has been reported that more than 100 protestors have been killed in these actions in the previous ten days. The United Nations appealed to the Mahdi government to take quick steps to end the protests at the earliest.
Meanwhile, Iran has held the United States, Saudi Arabia, Israel and other Arab allies responsible for the agitation in Iraq. Iran accused the United States of attempting to overthrow the pro-Iran government in Iraq.