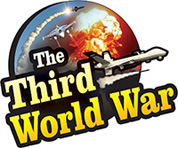 Islamabad: Pakistan Foreign Minister, Shah Mahmood Qureshi, accused that a terrorist organisation from Iran was responsible for the attack in the Makran region of Balochistan, in Pakistan. Qureshi accused that the Iranian terrorists attacked the bus, carrying Pakistani soldiers from the navy and coast guard, killing 14 soldiers.
Even in the past, Pakistan has held Iran responsible for the attacks in the Balochistan region. Last week, 15-20 armed personnel, dressed in the Pakistan para-military uniforms, stopped five to six buses on the Markan Coastal highway in Balochistan. They checked the identification of the passengers and killed all those who were not Baloch. The rebels demanding a separate Balochistan had accepted the responsibility of killing the Pakistani naval and coast guard officials.
The Pakistan government held the Iranian disruptive terrorist organisation,Raji AjoiSangar, responsible for the attack. Foreign Minister Qureshi had demanded that the Iranian government should take action against these terrorists, hiding in the Sistan Balochistan region.
Iran has already accused that the terrorist organisations based in Pakistan were responsible for the attacks in Iran. A few weeks ago, the terrorist organisations from Pakistan had attacked a convoy carrying soldiers from the Revolutionary Guards. Iran accused that the terrorists involved in these attacks escaped into Pakistan and even provided evidence to substantiate the accusations. Iran also issued a stern warning that if Pakistan does not take action against these terrorists, Iran will invade Pakistan and take action.
Meanwhile, Pakistan Prime Minister, Imran Khan will soon be visiting Iran. Pakistan has levelled this accusation against Iran, just before the visit. The repercussions of this accusation may be felt during Prime Minister Imran Khan's Iran visit. All the three neighbours of Pakistan, Iran, Afghanistan and India, are blaming that Pakistan has become a centre for terrorism and Pakistan is being disgraced before the world because of this.