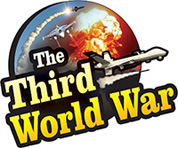 Dubai: Deterrent effects of the US sanctions are apparent in the Iranian economy. The crisis in the Iranian economy will continue for the second consecutive year and by this year-end inflation will reach 40%, warned the International Monetary Fund (IMF). IMF has claimed in its annual report that the harsh US sanctions against the Iranian oil exports, is the reason for the crumbling economy of this country and is also adversely affecting the Middle East sector.
Last week, US President Donald Trump announced harsh sanctions against Iran. As per these sanctions, the concessions allowed to eight countries, to buy oil from Iran stand withdrawn. The US sanctions will be implemented from May 1, and the US further clarified that China, the biggest buyer of oil, from Iran, will not get any concessions. The Iranian economy is already in shambles because of the US sanctions imposed in last three phases, and the IMF has said in its annual report that in this scenario, the fresh sanctions will take it to the rock-bottom.
Last year, the Iranian economy declined, and its impact was seen in the major cities of Iran including Tehran. There were allegations against the Rouhani government that the Iranian people were faced with price rise and unemployment, because of the government policies. The workers, traders and students were protesting against the government. The atmosphere in more than 16 Iranian cities had heated up against the Rouhani government whereas, slogans demanding to overthrow of the extremist rule of Ayatollah Khamenei, also had been heard in capital Tehran.
Highlighting these issues in its annual report, IMF has said that the Iranian economy will sink further in 2019, as compared to the last year. The organisation has warned that the Iranian economy will decline by nearly 6%. Jihad Azour, Director of the Middle East and Central Asia department, in the IMF, said that the withdrawal of the concessions for Iranian oil sale would affect the Iranian economy. Azour also expressed concerns that in the case of the US sanctions continuing in the same way, Iran will be faced with a price rise of nearly 40% by the end of this year.
IMF had already reported that the collapse seen in the Iranian economy in 2018 would continue even in this year. Azour claimed that therefore, the challenges faced by the Iranian economy would become more treacherous, because of the fresh US sanctions. The IMF official also expressed a possibility that the effects of the sanctions may be felt in the entire Middle East region.
The economies of the Middle East countries have already been adversely affected because of conflicts, increased debt burdens, corruption and fluctuations in the crude rates and the adverse effects of price rise in Iran, may also be seen in the economies of the Middle East countries, IMF has expressed fears in its report.