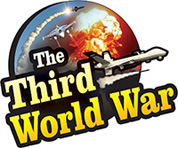 Tehran: Senior Iranian officials declared that Iran had started super advanced uranium enrichment violating the nuclear deal, signed with the western countries in 2015. Iran has begun this enrichment, warning that no talks are possible, unless all its demands are met. Senior Iranian officials also warned that Iran would not be following any guidelines regarding the Uranium enrichment. European countries have expressed concerns over the Iranian announcement.
Iranian Deputy Foreign Minister, Abbas Araghchi, administrative spokesman Ali Rabiei and spokesman for the nuclear agency Behrouz Kamalvandi called for a press conferenceand announced the initiation of Uranium enrichment. As per the agreement signed four years ago, it is binding on Iran to keep the level of enriched Uranium under 3.67%.
But Iran announced that the nuclear dealwould be violated and limit of Uranium enrichment will be breached, strongly criticising the harsh US sanctions. Iran threatened that if this has to be avoided, the European countries should accept the Iranian demands, till Sunday. Iran warned that it would enrich Uranium at a rate that is unimaginable for the western countries.
Accordingly, the Iranian leaders announced that moves have been started to cross the limit of 3.67% of enriched Uranium. The Iranian leaders clarified that this step had to be taken as the European countries did not accept the Iranian demands. But the Iranian leaders claimed that the enrichment of Uranium would not be to the level required for nuclear weapons.
For a nuclear bomb, Uranium needs to be enriched by 20%. A few weeks ago, the Iranian military officials had claimed that Iran has the ability to achieve this enrichment level. Israel had accused that Iran had initiated moves to manufacture a nuclear bomb, violating the nuclear deal, a long time ago. Israeli Prime Minister Benjamin Netanyahu has announced that he will be presenting evidence to the world, in support of his claim.
Meanwhile, the sanctions imposed by US President Donald Trump in the last month has put the Iranian economy in a spot of bother, and the Iranian populace is reacting sharply to this.