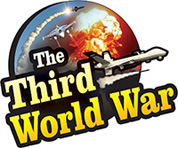 Jerusalem: Iran has begun excavating underground tunnels on the Iraq-Syria border, to smuggle missiles in order to retaliate against the airstrikes on its military bases and weapons depots. The Israeli satellite company Imagesat alleged that these tunnels would be used to store missiles and to launch attacks on the enemies. The company warned that this missile movement is dangerous for Israel as well as the Middle East.
Imagesat claimed that certain suspicious activities had been noted on the Imam Ali military base in the Al Bukamal region in eastern Syria, since the last few weeks. Even in the past, the concerned company had published satellite photographs of the Iranian military bases in Iraq and Syria. However, the company said that there is a vast difference in the photographs taken in the past and the ones taken on 4th of December.
A tunnel 26 feet wide, 13 feet deep and 400 feet long is visible in the photographs, taken last week. As per the company, the length of the tunnel dug by Iran, at the Imam Ali base, near the Iraq border rather indicates something odd about it. The Israeli company has expressed the possibility that this tunnel has been dug to move missiles in the Syria-Iraq border area.
Last week, airstrikes were carried out on the military base in Al Bukamal region. There was a massive explosion of missiles stored at this base, in the attack. Soldiers of Iran affiliated groups, stationed at the base, were also killed in the attack. There have been four major attacks on this military base, in the last one year and the Syrian agencies held Israel responsible for the bombings whereas, Israel has given no reaction whatsoever regarding the allegation.