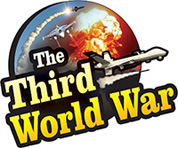 Riyadh: "Iran has not attacked only the oil projects in Saudi, but it is an attack on the whole world. Therefore, at least now, the international community should stop pampering Iran. Taking cognisance of the attacks on Saudi, they should stop the financial and trade assistance to Iran," sharply criticized Saudi Arabian Foreign Minister Adel Al-Jubeir. Jubeir further appealed the analysts from the United Nations and the other international analysts to join the inquiry, if they wished to know how Iran was responsible for the attacks on Saudi.
Jubeir added, "Saudi is capable of retaliating against the attacks on its oil projects. However, the responsibility to rein the aggressive Iranian policies in the Gulf lies with the international community. It is the responsibility of the international community to ensure that Iran, who is killing others, does not escape without any punishment. The international community should take the initiative to make sure that the international oil exports and the freedom of navigation are not affected because of the Iranian attacks in the Persian Gulf."
Jubeir alleged that Iran has been destabilising the Gulf region, since the last forty years. Jubeir reminded that Iran has demonstrated its aggression by sending terrorists to Syria, Iraq and Yemen and destroying Lebanon through Hezbollah. However, Jubeir clarified that despite this, Saudi will not initiate retaliatory attacks on Iran immediately.
Saudi Arabian Foreign Minister delivered an important message to the world saying that the military action against Iran will be the last option for Saudi and all the other options will be explored before that.
Moreover, Jubeir diplomatically has been telling the international community that Saudi will not be left with any option other than attacking Iran, if the international community did not discharge its duty to stop Iran.