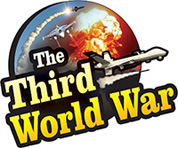 Taipei/Beijing: Taiwan has warned that the Chinese planes crossing the Taiwanese strait and intruding into the Taiwanese airspace, is an act of provocation. Taiwanese President Tsai Ing-Wen accused that although the Taiwanese fighter jets conducted a forceful explosion of any Chinese aircraft from the air, this incident is a violation of the agreement between the two countries. Only last week, China had threatened Taiwan over the purchase of fighter jets from the United States. Intrusion in the Taiwanese airspace, following the threat, seems to be a part of the aggressive Chinese policy.
Two Chinese J-11 fighter jets intruded into the southern Taiwanese airspace, at about 11 am on Sunday. Despite a warning by the Taiwanese defence department the fighter jets did not retreat. Therefore, Taiwan scrambled its fighter jets and expelled the Chinese fighter jets out from the airspace, informed the Taiwanese defence department. Taiwanese President Tsai Ing-Wen confirmed the incident.
"An agreement exists between Taiwan and China over the airspace of the Taiwan Strait. On Sunday, Chinese fighter jets attempted to provoke Taiwan by violating the agreement. After the initial warning issued by the air force, our fighter jets expelled the Chinese fighter jets out of our airspace," stated Taiwanese President announcing retaliation against Chinese intrusion. The Taiwanese defence department accused the Chinese intrusion of being a violation of international rules and informed that allies had been alerted about this act.
Only last month, the Chinese air force had threatened Taiwan in a video released on social media. The video showed the Chinese J-20 stealth aircraft, H-6 bombers and other fighter jets, flying in the Taiwanese airspace. The Chinese fighter jets were referred to as the War Eagles in the video that displayed a warning that till the time Taiwan does not accept a merger with China, these War Eagles will keep hovering over Taiwan, and it is evident from the Sunday intrusion that China is turning the warning into reality.
Meanwhile, Russian sources have indicated that China may purchase the fifth-generation Stealth fighter jet SU-57 from Russia. Earlier, China has purchased SU-35 fighter jets from Russia and Russian engines have been used for the indigenously designed Chinese JF-17 jets. Therefore, Viktor Kladov, a senior official in the Russian company Rostec claimed that there is a possibility that China may purchase the SU-57s. Russian President Vladimir Putin had declared that SU-57 is the best fighter jet in the world.